The Denton group makes
expansive music for introverts.
BY MARK KEMP
Tim Smith never gave rock a second thought.
He was a serious jazz saxophonist who spent his Eighties childhood in San
Antonio holed up at home rehearsing scales while other kids were playing
outside together, mimicking Michael Jackson moves. Smith missed hair metal and
he missed grunge. Even a country music-loving high school girlfriend couldn't
pull him away from his horn. Then, during his last year of college at North
Texas School of Music in Denton,
he discovered Radiohead.
The band changed his life. Smith said goodbye
to jazz and hello to indie rock. He picked up a guitar, started listening to
groups he'd never heard of, and he joined Midlake, whose folk-pop single
"Roscoe," from its 2006 album The Trials
of Van Occupanther, created quite the buzz among the back-to-nature
indie-rock set. It took a while for Midlake to get to that sound. After
listening obsessively to Radiohead for a year, Smith discovered Clinic and the
Flaming Lips, and flirted with a fuzzier, more psychedelic indie sound on
Midlake's earliest releases. But further research and discussions with friends
led him deeper into the rock canon, to classic albums he'd missed growing up –
the Seventies pop of Fleetwood Mac and progressive folk-rock of Jethro Tull and
the Fairport Convention. It was there that he found his muse.
"I have a tendency to be nostalgic about
things," Smith says in the same soft voice he uses in his songs. He's sitting
on a space heater backstage before a show at the Grey Eagle in Asheville, North
Carolina, his rustic beard and light brown V-neck
sweater blending perfectly with the city's mountain-hippie vibe. "I'm not
really into a lot of modern things or the mindset of instant gratification or
grabbing people's attention right now. I'm always asking, 'Where is the
substance?' I look back and I see paintings from the Medieval or Renaissance
periods and I really get into that kind of mindset."
An avid reader of classic literature and
philosophy – Goethe is a favorite – Smith likes the mix of old and contemporary
instruments and melodies with philosophical themes on albums like Tull's Aqualung. In "Acts of Man," from
Midlake's latest release The Courage of
Others, classical-sounding acoustic guitar blends with a feathery flute,
recalling the gentler moments of such Tull songs as "Living in the Past."
Smith's lyrics are just as evocative. "Roscoe" found him musing in a gentle,
wistful tenor on what life might be like if he'd been born in an another era.
When he joined Midlake in 1999, the band's
sound couldn't have been more different. "At that time, the accepted form of
rock to be playing if you were a music geek at a jazz school was funk," says
drummer McKenzie Smith (no relation), who formed the group with fellow jazz
students Paul Alexander on bass and Eric Nichelson on guitar. But with Smith's
voracious appetite for discovering more and more of the rock albums he'd never
heard as a child, he quickly became Midway's leader. He refuses to bring in
outside producers to help with the band's sound, which has meant long delays
between albums. "Tim knows what he is after," says Simon Raymonde, the former
Cocteau Twins bassist who heads Midway's record label Bella Union. "I get it,
and I don't care how long he takes, as long as he keeps making music as
affecting as this. Few bands possess the ability to move me to tears, but
Midlake do, repeatedly."
Smith's biggest obstacle may be the very
shyness that allowed him to sit alone and master the saxophone when he was a
kid. In the brooding title track of the new album, he sings, "I will never have
the courage of others, I will not approach you at all … I was always taught
to worry about things."
He explains: "You know, you see people all the
time doing things that you feel like you couldn't do, and you can't imagine how
they're able to do it – how can a person talk like that or say something that?
– whether it's good or bad. I certainly feel that way sometimes and I'm sure a
lot of other people feel that way, too."
He cracks a hint of a smile. "I mean, I might
be a little bit more introverted than a lot of people."
The next leg of Midlake's North American tour starts March 1 in Tucson. Go to their
official website for tour dates and more. See the video for "Acts of Man," from
the new album, below.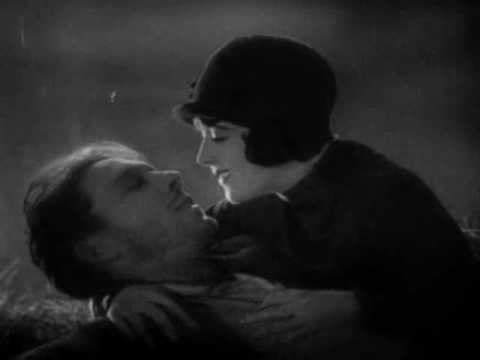 [Photo Credit: Jon Beck]